[PODCAST] Medical innovations in China Mainland and HK : The opportunities for foreign companies
Irénée Robin, Managing Partner at VVR Medical was present during the third Asia Summit on Global Health, in Hong Kong which brought stakeholders from healthcare experts to renowned academia and influential business leaders to explore opportunities in the healthcare sector.
Irénée Robin was one of the speakers at a session focused on medical technology at the event. On this occasion, he was invited by Radio Television Hong Kong for an interview about opportunities in the healthcare sector in Mainland China and HK.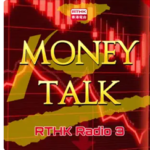 You can listen to the replay of this interview by following this link:
First of all, how healthy would you say the level of investments into the healthcare industry in Mainland China is?
In Mainland China I tend to think that it's never enough […] but it is increasing and it's refocusing. The Chinese government has made the health of their own population a priority that they want to address with their own solutions. This strategy is leading to the integration of the whole manufacturing line of every medical device, product, medicine that is needed. In the healthcare sector, the cheapest consumable to the highest end implant tends to be made in China by China, for the Chinese people. This integration will actually generate affordability and eventually decrease the amount of investment or the amount of money needed to take care of the people.
These market dynamics are observable mainly in the day-to-day problems of healthcare in China, but not necessarily in Innovation scope.
About innovation, what are the sort of innovations you're talking about here and where do we stand with those and what needs to happen to make those go ahead?
Over the past 20 years, China has been very good at scaling up and enabling as many people as possible to have access to basic healthcare. […] During the pandemic, especially the early stage, we saw a few of returnees having spent between 10 and 20 years in Europe or in the US, coming back to China to bring overseas innovation and trying to incubate it in China as well. Now the innovation mindset and spirit is strongly on the rise in China. A growing number of biotech and metric industries and companies are resolutely committed to innovation and introducing new technologies to the Chinese market. China's gap in medical innovation is closing, but the challenge remains for foreign innovators wishing to penetrate the market. Indeed, this can prove difficult as the government focuses on mass production in China for the Chinese at the expense of innovative products which may not have the best commercial opportunities on the market […]. In this context, I work daily to find a way for the most innovative products to find their place on the Chinese market.
About some of these innovations, what are the most exciting developments that you're keeping a watch on more broadly around medical technology […]?
Overall, everything related to AI and big data is at the forefront right now. But if we focus on China, […] big data innovations related to diagnosing diseases at an early stage are particularly interesting. A lot of China's health problems could be solved by earlier diagnosis, but this is complicated by the sheer numbers of people and the way healthcare changes are organized, so the prospects for diagnostic innovations in the Chinese market are promising for years to come.
[…] You mentioned a lot about how China is very much focused on making things domestically and having them available domestically. Are there still opportunities for foreign enterprises to get involved in the sector?
A lot. […] For newcomers, if it's a company offering an innovation that can solve a patient problem, a doctor problem, a problem related to hospital operations, or a problem related to health economics, or several of these problems at once, there's a way forward. […] In addition, the legislation applicable in China may in some cases give an advantage to certain imported products: their registration may be faster than that of domestic products. Moreover, if products are registered as import devices, the company can make full use of its data abroad, including clinical data, which is not possible if the product is registered domestically.
Let's take our attention now to Hong Kong and the greater Bay Area. […] What role do you think Hong Kong in the greater Bay Area can play in helping save the mainland companies' expansion to a more global market?
Hong Kong has many roles to play for the medical industry. […] In terms of culture and relationships, Hong Kongese have a good understanding of the players and how the mainland market works. As a result, they are able to grasp the needs of Chinese companies wishing to go abroad. They can provide this cultural insight, but also in terms of investment capacity and the ability to mobilize local financial resources to ensure that these companies have a very strong and solid international arm.
You are interested in the opportunities offered by the Chinese Healthcare market? Irénée Robin and the dedicated team of VVR Medical experts can advise your company and help you realize your development project in China.